Are you ready to experience the future of digital payments and security? We invite you to join us at the
Digital Touchpoint Egypt Conference in Cairo on May 31st, 2023, at the luxurious St. Regis Cairo Hotel (9AM - 5PM).
The conference is organized by companies ASEE & Payten, renowned players in the payment industry and the digitalization of banks worldwide. Under the patronage of the Federation of Egyptian Banks, the conference will explore the latest cutting-edge solutions for digital identity, tackling the financial market's core challenges and discussing the current and future state of payments.
We'll examine current vs. forecasted customer expectations and identify promising solutions.
Registration for the event is closed. Thank you for registering, and see you on the 31st!
Paolo Barbesino is a digital executive with 20+ years of international experience in transforming retail banking to stand out with consumers in the digital, mobile-first age.
He served as Head of Digital for Central & Eastern Europe at UniCredit, a global systemic financial institution; Head of Multichannel at Emirates NBD, one of the largest lenders in MENA; and advised several European financial institutions on core aspects of their digital transformation and innovation strategy.
Well-versed in innovation methodologies and the agile way of working, he focuses on holistically shaping customer-centric, digital-first ways of buying products and using services for bank customers across geographies, cultures, and governance frameworks.
➡️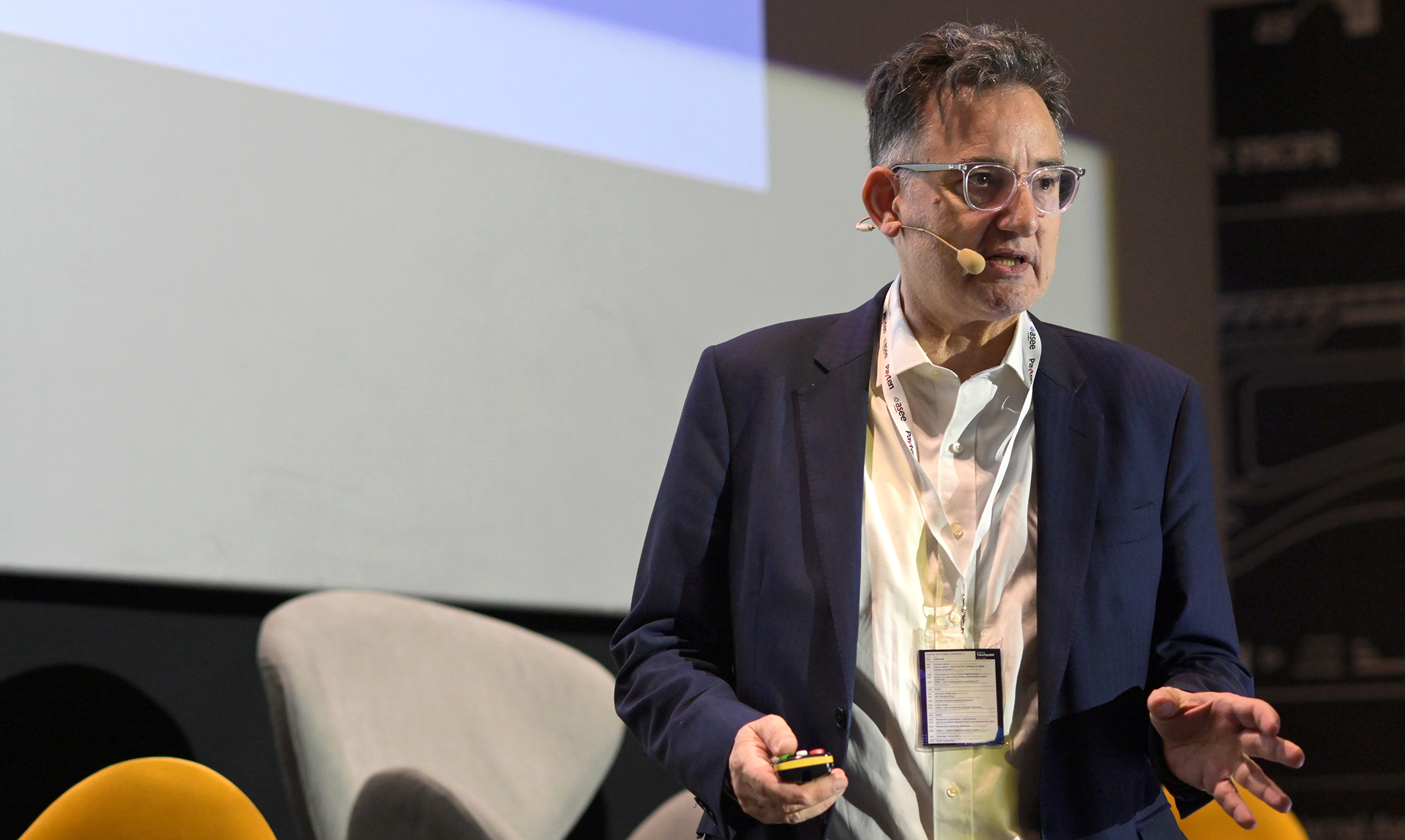 Maha Al-Saadi's 16 years of experience in financial services, compliance, and regulatory affairs were gained working for Qatar Financial Centre Regulatory Authority, Deutsche Börse, Trade Republic Bank GmbH, and Bankhaus Scheich/ tradias. She has worked on the adoption of the European Digital Package, including MiCAR, and the Pilot Regime.
Maha was involved in implementing the German Electronic Securities Act that enabled the dematerialization of securities in Germany. All of that contributed to her deep expertise in #blockchain, #DLT, Digital assets, #CBDC and #cryptocurrencies, #DeFi, and new market structures while continuously searching for ways to increase the financial markets' efficiency, to shape regulations that support innovation, to reduce the costs, and to ultimately enhance financial inclusion.
➡️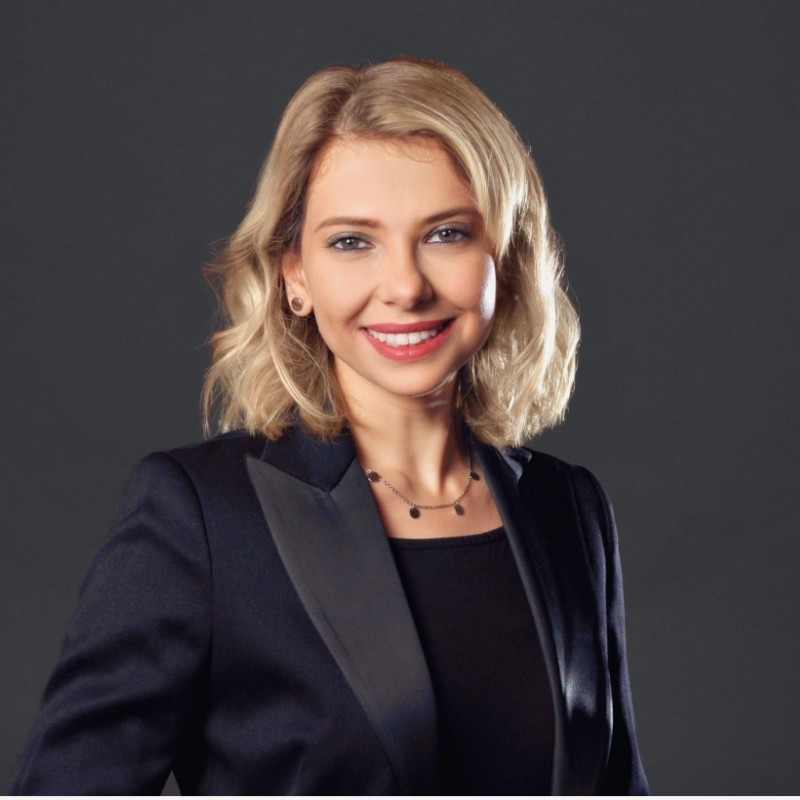 Ahmed A. Mansour is an Executive Secretary-General at Egypt Post, Digital Transformation & FinTech Expert, Author, Keynote Speaker, and University Professor.
23+ years of professional experience in Information Technology & Payment Systems. Former Senior Vise President & CIO for ABK Bank. Former Head of Digital Channels Regulations & Integration, Blockchain Expert, Central Bank Of Egypt.
FinTech & Blockchain Speaker, Mentor & Trainer; providing expertise "FinTech" training sessions for Financial Sector members and Bankers.
➡️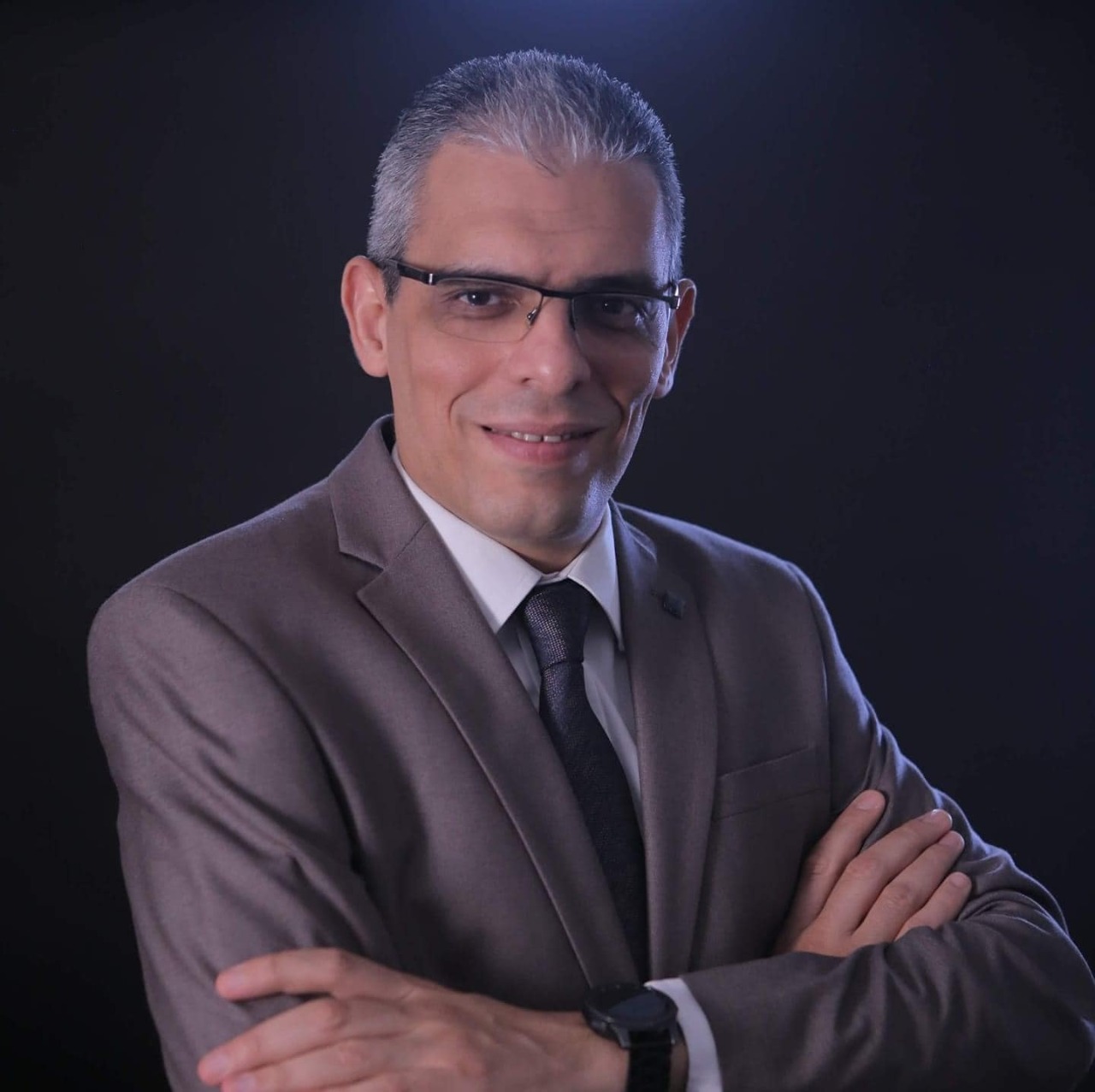 Hossam Ezz joined Fawry in September 2019 to date, bringing revolutionary and diversified knowledge and revival for the Corporate & Consumer markets. Stated as Chief Executive Officer in FawryPlus, Chief Executive Officer for Fawry FMCG and then Chief Commercial Officer - Enterprise Services – Fawry.
Earlier in 1997, Hossam Ezz started his career in RAYA where he occupied several positions therein Since September 1997 until January 2019, establishing and turning around businesses in FMCG, Consumer Electronics, IT & Telecom industries.
➡️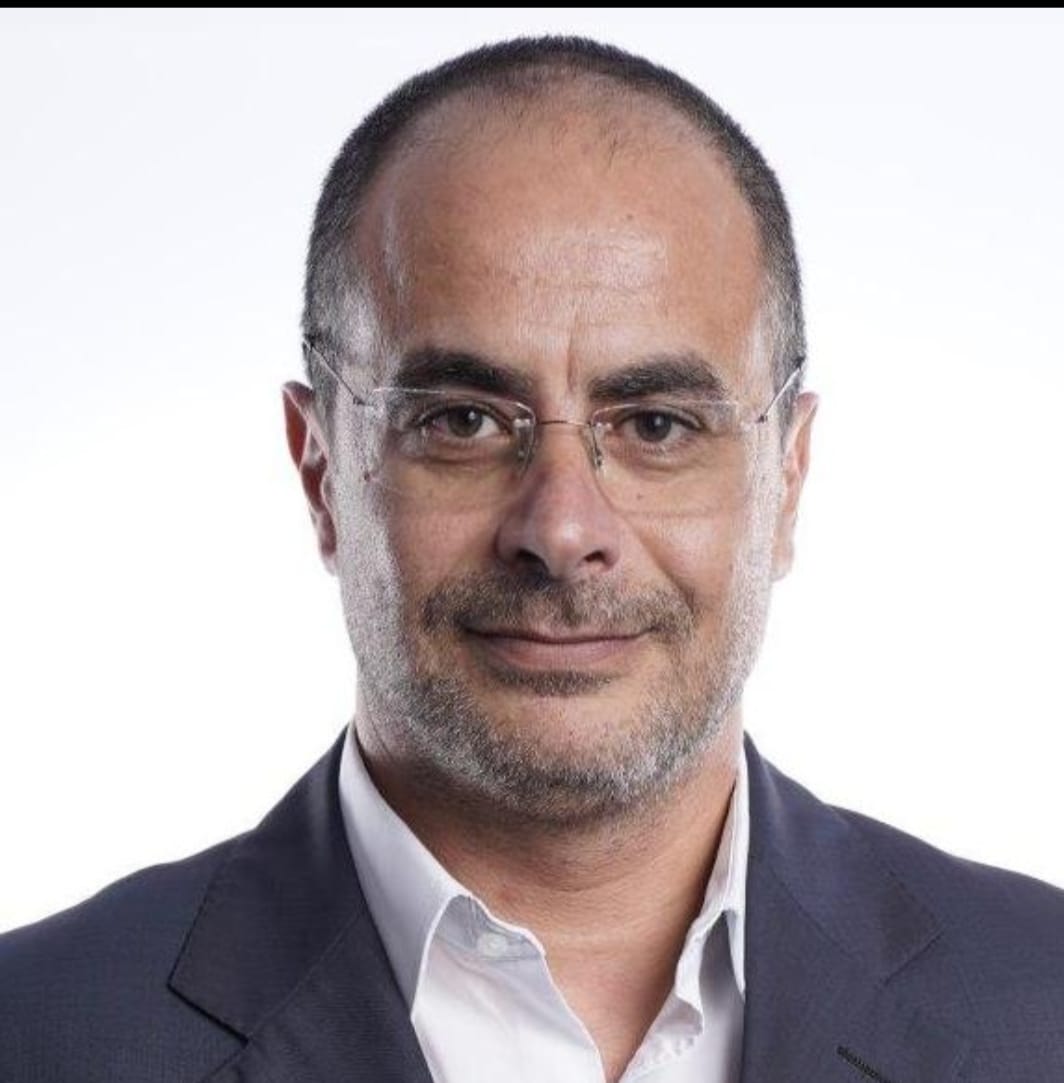 Mr. Farag brings in more than 35 years of experience in banking, where he has extensive knowledge in several functions and various business lines such as Financial Institutions, Global Transaction Banking, Digital Banking & Custody Business. Mr. Farag was appointed Chief Digital Banking Officer in December 2015, becoming the first Digital Officer in Egypt, and amongst a very few in the MENA region. He assumed his role as the Chief Global Transaction & Digital Banking Officer starting 2015, where he established the Digital Banking division and succeeded in implementing the digital transformation strategy and revamping the digital environment in the bank by delivering all strategic digital projects. In 2019, he was appointed to be the Deputy Chief Operating Officer, in which he continued his achievements by developing the operational strategy to ensure its alignment with bank's digital strategy, reflect achievements on the operational front through automated, accelerated and error free transactional execution and optimal resources utilization, in addition to introducing the Agile transformation program with an aspiration to improve response to market changes, optimize time to market and build high performing teams. He put the foundation of the new operating model between business and technology to better serve the customers. In 2020, he started the Digital transformation journey within the bank, and introduced the "Bank of the Future" program, a program that replicates the physical branch experience while redirecting customer traffic to the bank's extending digital channels to better servicing clients by utilizing robotics and centralized operations technologies to increase efficiency and minimize service costs.
Mr. Farag started his career with Citi Bank, and then moved to Arab African International Bank before he joined CIB in 1998, where he has held different key positions prior to assuming his current role.
Moreover, Mr. Farag has joined several reputable schools such as INSEAD and MIT Sloan where he complemented his vast hands on experience in both Operations and Business by certification and extensive training and development efforts in the areas of Business and IT Management. Mr. Farag is also a Board member in different financial associations.
➡️ Nashwa Kamel is an influential senior banking executive with over 30 years of extensive experience in the banking industry. With a remarkable track record of success and a consistent ability to exceed project goals and expectations, she is recognized as a driving force behind numerous achievements in the field.
Throughout her career, Nashwa has played a pivotal role in managing the implementation of several strategic digital projects within the banking sector, showcasing her expertise in leveraging technology to drive growth and innovation.
Prior to her current role as the CEO of e-cards, Nashwa held the esteemed position of Head of Bank Operations at Credit Agricole Egypt. In addition, she served as a board member of the Egyptian Credit Bureau (ISCORE), further solidifying her expertise in the financial domain.
As the CEO of e-cards, Nashwa Kamel is poised to lead the company towards new heights, leveraging her vast experience and expertise to drive innovation, deliver exceptional customer experiences, and achieve sustainable growth
➡️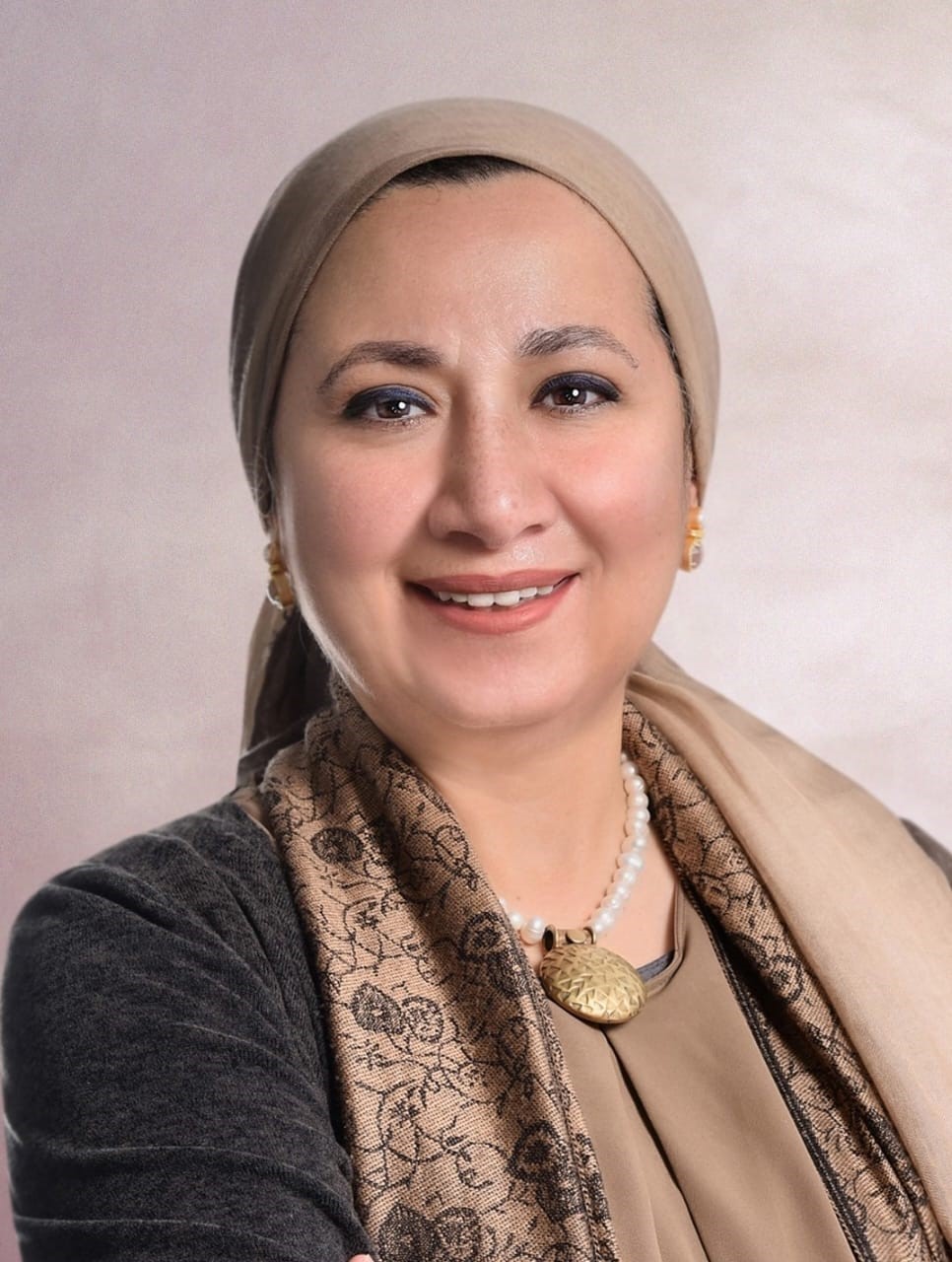 Manager with broad experience in establishing new businesses in different countries, including South-Eastern Europe and Turkey. He manages an international structure with over 3300 people operating in 23 countries.
Piotr Jeleński has been President of the Management Board of ASEE Groupe since July 2007. He is responsible for the overall strategy and daily development of all ASEE Business Units and respective country operations. He is focused on organic growth supported by selective acquisitions.
Between January 2002 and June 2009, he worked as CFO of Softbank and following Softbank's merger into Asseco Poland, CFO of Asseco Poland and a Board Member.
➡️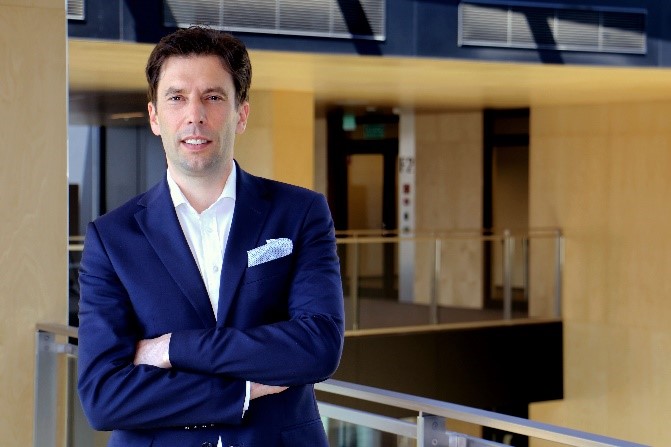 Damir Popović is a seasoned entrepreneur and visionary in the Fin-Tech industry, possessing extensive expertise in the design and architecture of business processes. For over two decades, he served as the owner and CEO of IT Sistemi, a prominent consulting, design, and solution implementation company in Croatia and the surrounding region. The company specializes in document management, record management, enterprise content management, business process management, and enterprise application integration.
Damir spearheaded numerous digital transformation projects for all major banks, insurance companies, and telecoms across the region. As a result, he played a crucial role in driving the growth and success of these organizations.
➡️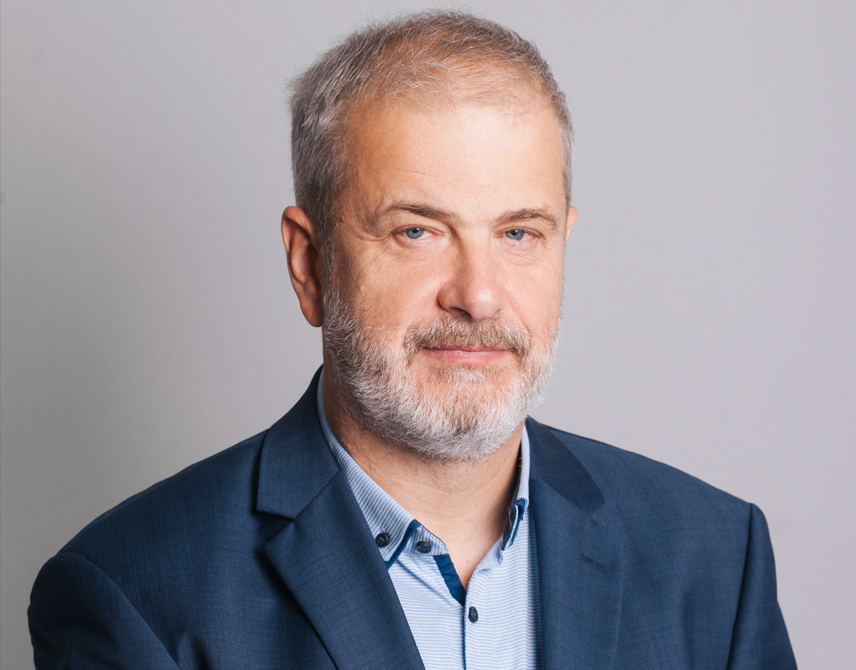 Sherif Taher is the Head of Digital Banking, Innovation & Contact Center at Export Development Bank of Egypt (EBank). He has more than 15 years of extensive experience in developing and marketing Digital Banking services and Transformation solutions.
He played a major role in putting the strategy, delivering and boosting the utilization of various Digital Banking services within several banks in the local market. Additionally, he holds Masters in Business Administration (MBA).
➡️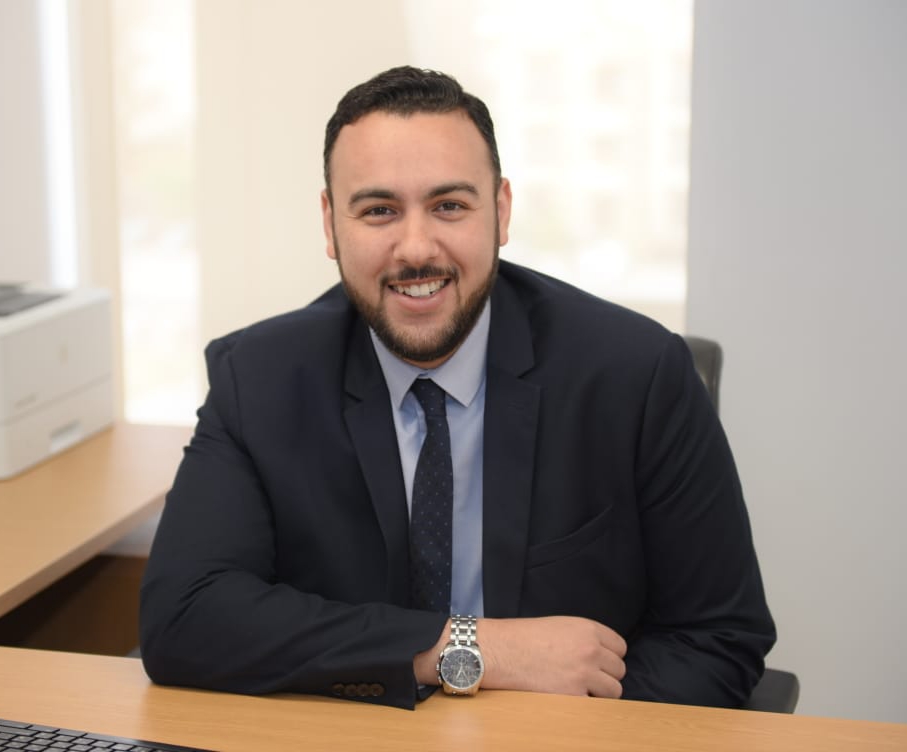 Alen Beganović, CISM, CISA, CGEIT, CDPSE, security consultant with more than 20 years of experience in IT & Security, 12 years serves as Chief Security Officer in biggest bank in Croatia.
Currently a director and founder of Ethernaut Information Technologies - an IT company with a focus on cyber security and security compliance (PSD2, eIDAS, GDPR, NIS).
➡️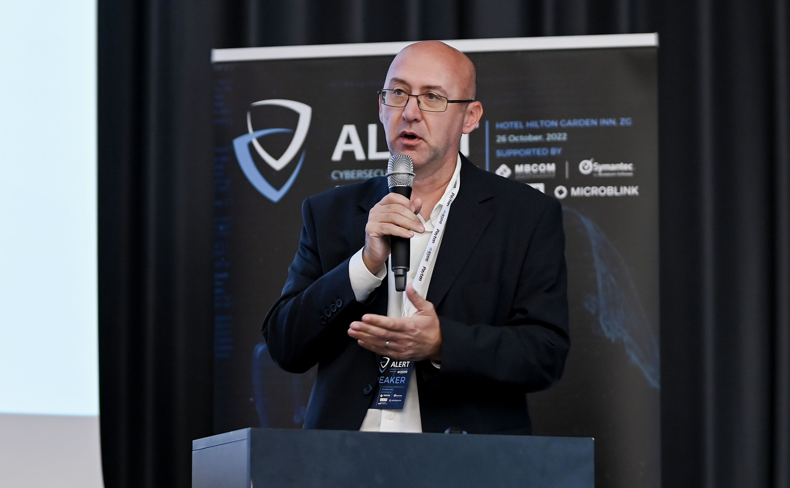 Maciej Zolinski is Group Director of Direct-to-Merchant Payments: ATMs, EFT POS & eCommerce at Payten. He is an experienced C-Level manager, leading top-tier projects for big corporations and various industries (incl. FinTech, payments, FI services, logistics, last mile, e-commerce).

Focused on international business expansion, omnichannel payments: ATMs (IAD), EFT POS, eCommerce Payment Gateway, and First/Last Mile Delivery: APMs (Automated Parcel Machines) and PUDO (Pick-Up / Drop-Off points). Skilled in general management, operations, budgeting, P&L, recruitment, people management, payments, (new) business development, FinTech, international expansion, startup growth, business negotiations, business analysis, strategy planning, business operations, and sales.
➡️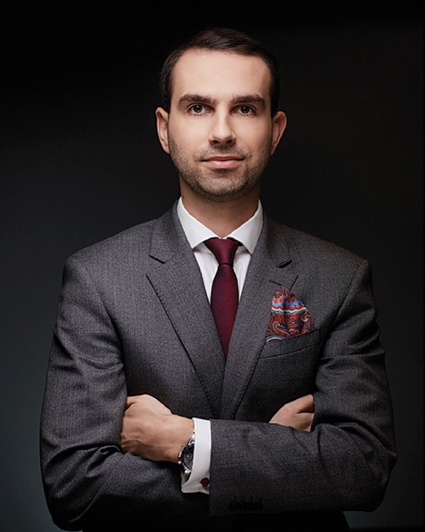 Piotr is the Director of International Development for Non-European Markets at BLIK, a leading European mobile payment system and scheme that is rapidly expanding in other geographies. As one of the best-known consumer brands in Poland with acceptance at virtually every e-commerce checkout and point-of-sale terminal, BLIK is processing every second mobile banking transaction in the country.
With a background in digital channels and leadership, Piotr's career showcases a vast wealth of experience from multiple industries, having held roles in the banking (ING Group), insurance (Achmea Holding) and software development sectors (Opera Browser). His proudest achievements in his career-to-date include building web and app based products from concept to launch in different geographies, spanning from London to Manila.
➡️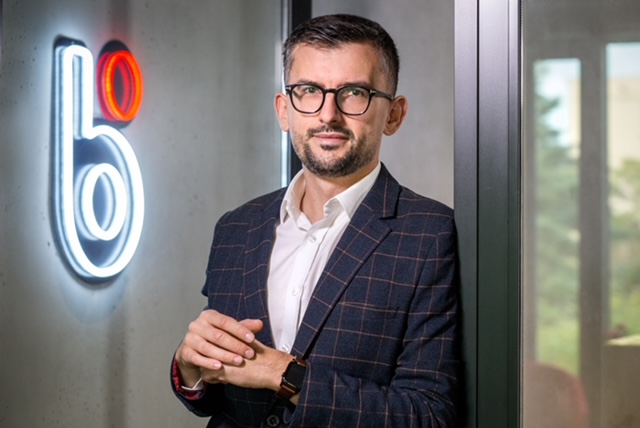 Visal Ahmet Ozten has 20 years banking background before joining the ASEE group in different European and Turkish banks mainly in Payment Systems and Digital Channels. He has completed master's studies Okan University Banking Department while he holds BA degree. He was a member of Security Council of BKM while he also was a representative in different work groups. He has led many projects in Payment Systems Operations, Project and Product Management Departments for many different banks.
Visal is leading solution sales in the international market especially for Payment, Fraud and Security products. He is responsible the business development in the markets for ASEE.
➡️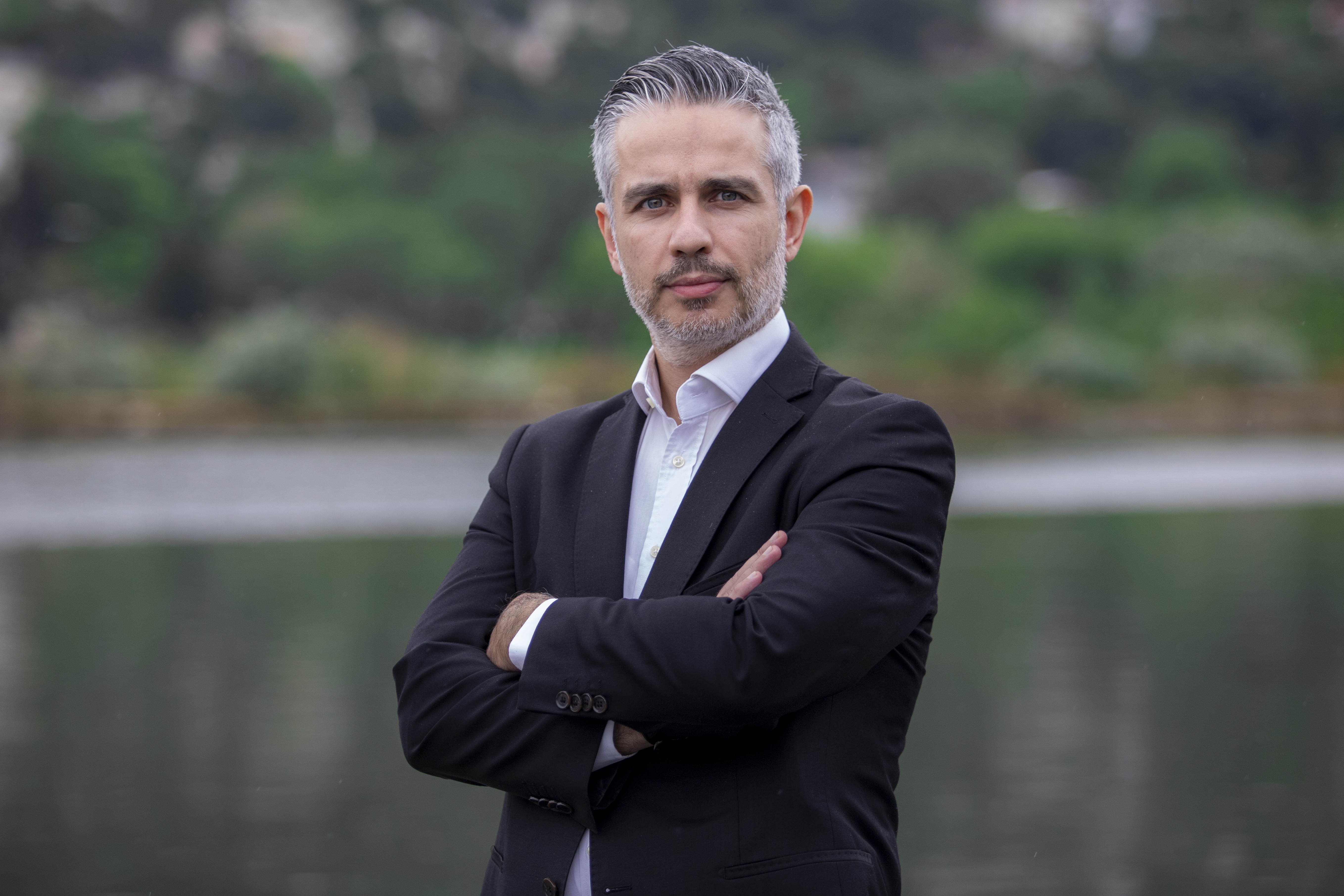 Robert Mihaljek is the Group Sales & Partnership Director for International Markets at ASEE/Payten. With over 12 years of experience in the banking and payments industry, he specializes in Digital banking & transformation, Omnichannel banking with a focus on Mobile first, Customer-centric Authentication & Anti-fraud systems, Mobile payments, European PSD2 & Open Banking, and more.
Robert leads a dedicated team that brings ASEE/Payten's strategic solutions to new customers globally, focusing on business development and partnerships for markets undergoing digital transformation. His passion for driving innovation and extensive knowledge is shared with others to embrace the power of digital.
➡️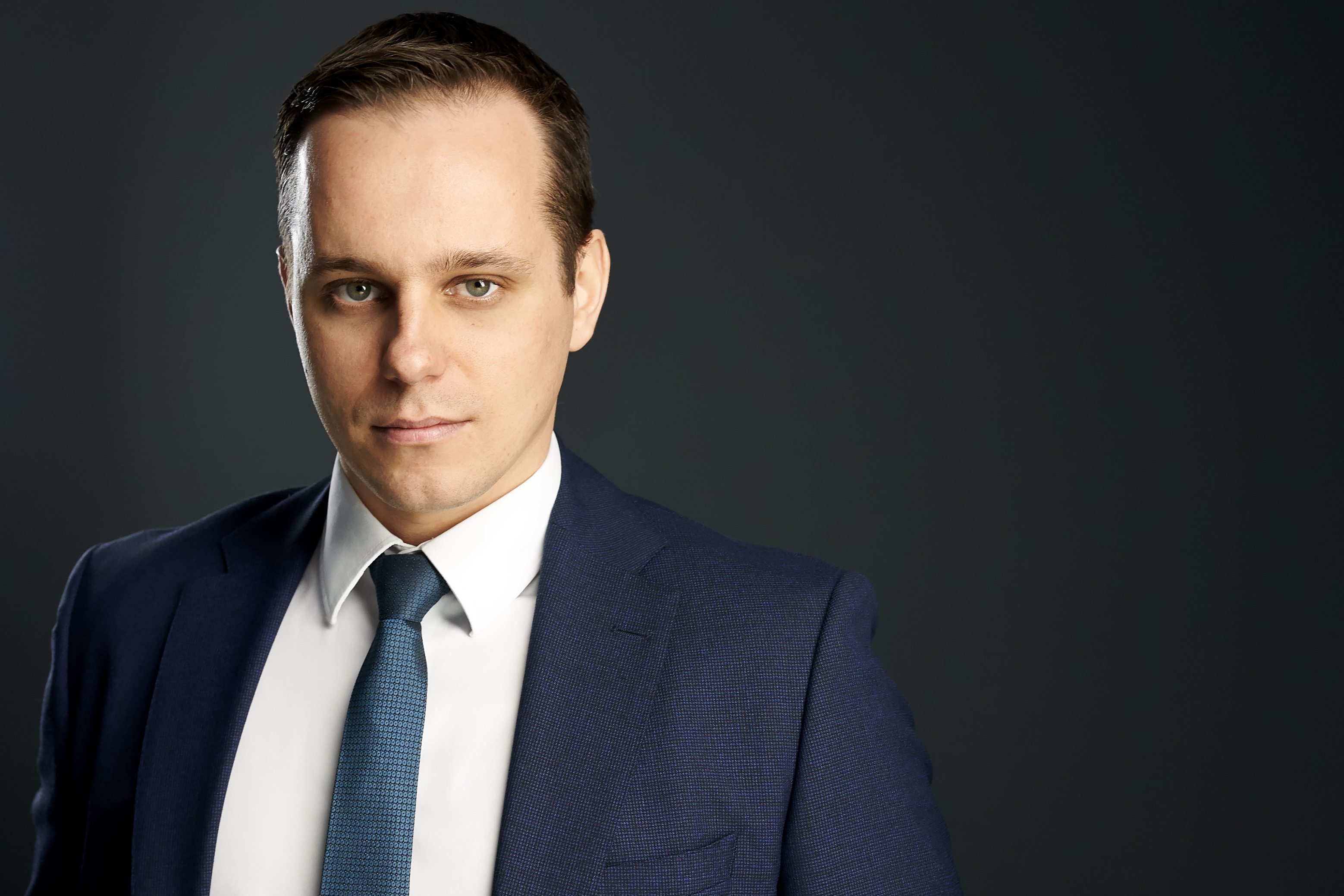 Walid is the CEO of valU, the Chairman of Paytabs Egypt and the Vice Chairman of EFG EV Fintech. He sits on multiple boards including, KarmSolar, and Bedaya for mortgage finance Walid's leadership of the NBFI platform at EFG Hermes over 5+ years has seen it grow multiple businesses and launch innovative brands. Prior to joining EFG Hermes Holding in 2016, Walid had a successful 17-year banking career. He was General Manager and Head of Structured Finance and Investment Banking at Bank Audi, where he closed structured and project finance transactions in excess of USD 15 billion. He first started in Misr International Bank, structuring and executing several award-winning deals, in project finance and M&As within Egypt and the GCC. He was the Head of structured finance and syndication in Banque Misr where he successfully managed to top the league table of the MENA region in syndicated loans.
Walid holds a Cairo-University B.B.A with highest honors, an MBA from J. Mack Robinson College of Business, Georgia State University and an Islamic Finance Qualification from CISI-UK.
➡️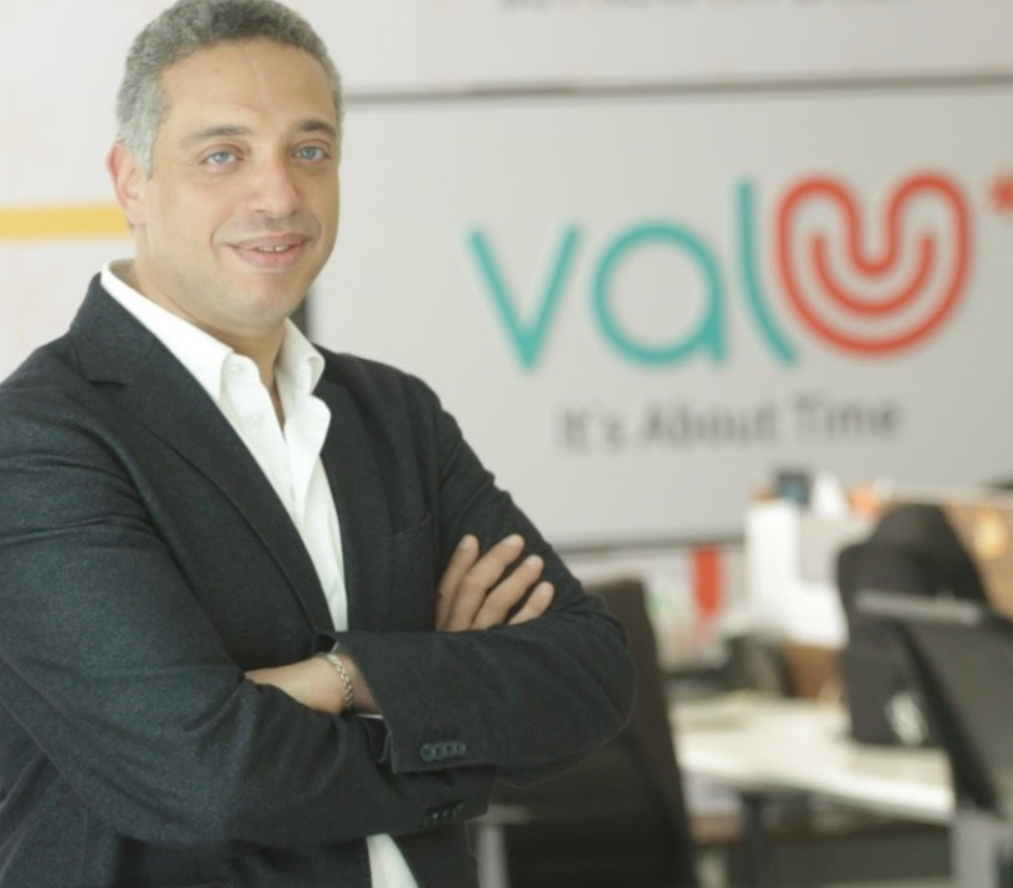 Meet Krešimir Šuljak, an experienced professional with over 15 years of expertise in selling and implementing customer-centric solutions. Krešimir has played a pivotal role in transforming businesses across various industries by leveraging the power of technology to create seamless and personalized customer journeys.
His deep understanding of customer behavior and market trends has enabled him to develop tailored strategies that optimize customer communication, experience, acquisition, and retention. Guiding organizations through the entire process, from initial assessment to successful deployment, Krešimir demonstrated his knack for translating customer requirements into innovative software solutions.
➡️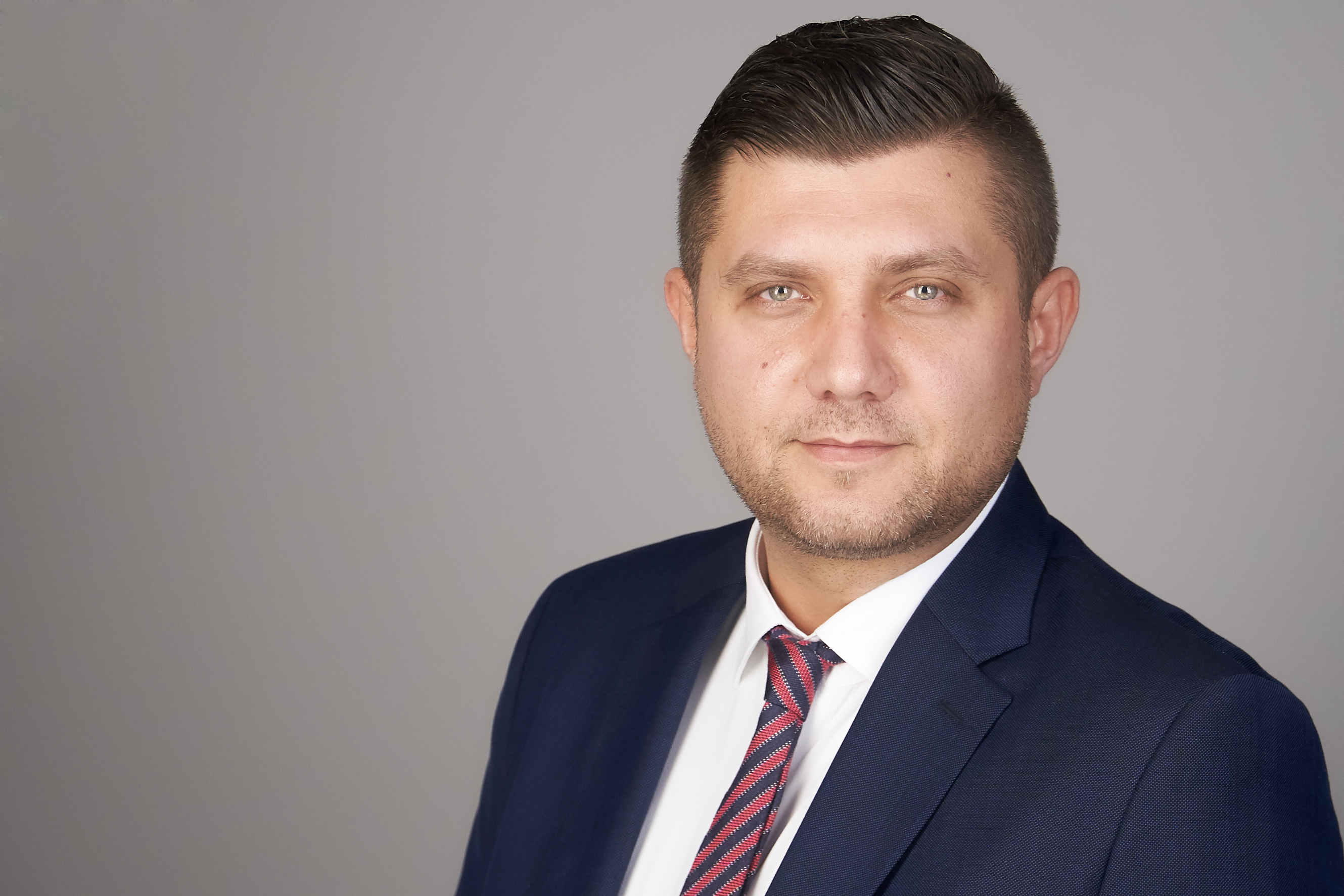 Valentina Djordjevic is a passionate Data Science enthusiast. She is a Head of Data Science at Things Solver. Together with her teamates, she's tackling various problems coming from different business domains - from telecommunications to retail, real estate, finance and banking, where they are dealing with forecasting, predictive maintenance, anomaly detection,recommender systems, segmentation, churn prediction, lead generation and scoring, etc.
➡️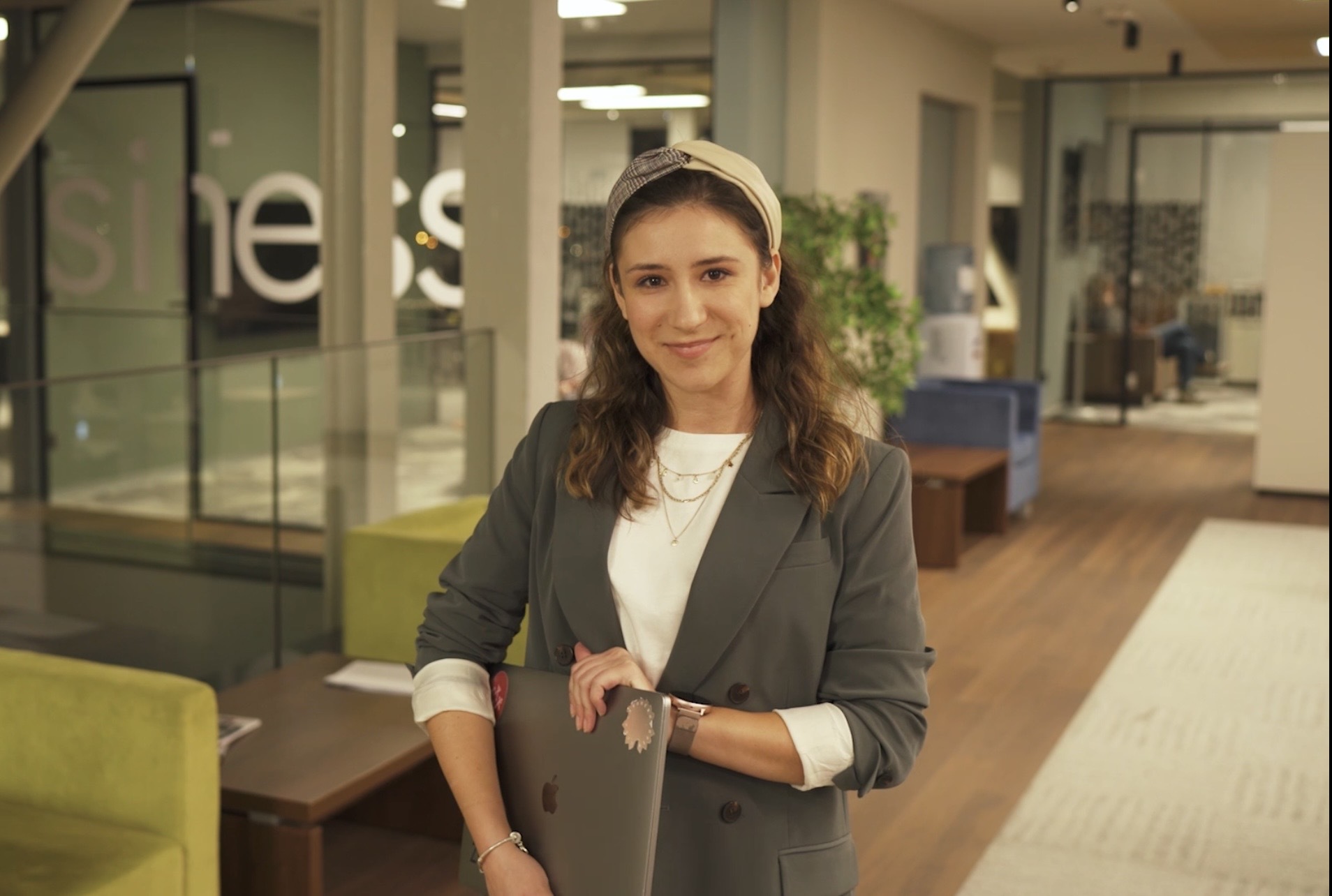 Aleksandar Milutinović is an accomplished team leader with a background in software development. Leading an international product development team, Aleksandar has been instrumental in fostering innovation and driving success.

For over five years, Aleksandar has been an integral part of ASEE, contributing to the development of Digital Origination from its inception. His expertise extends to participating in numerous international and domestic implementation projects of Digital Origination and playing a pivotal role in establishing ASEE's Digital Platform.

In addition to his professional achievements, Aleksandar attends the Executive MBA program at a prestigious European business school.
➡️ Domagoj Ciković, product manager with experience in cybersecurity and authentication solutions. Mainly oriented on improving security processes in banking, fintech, and enterprise ecosystems, keeping in focus both, security, but also total user experience. His goal is to keep the highest level of security with the best user satisfaction.
➡️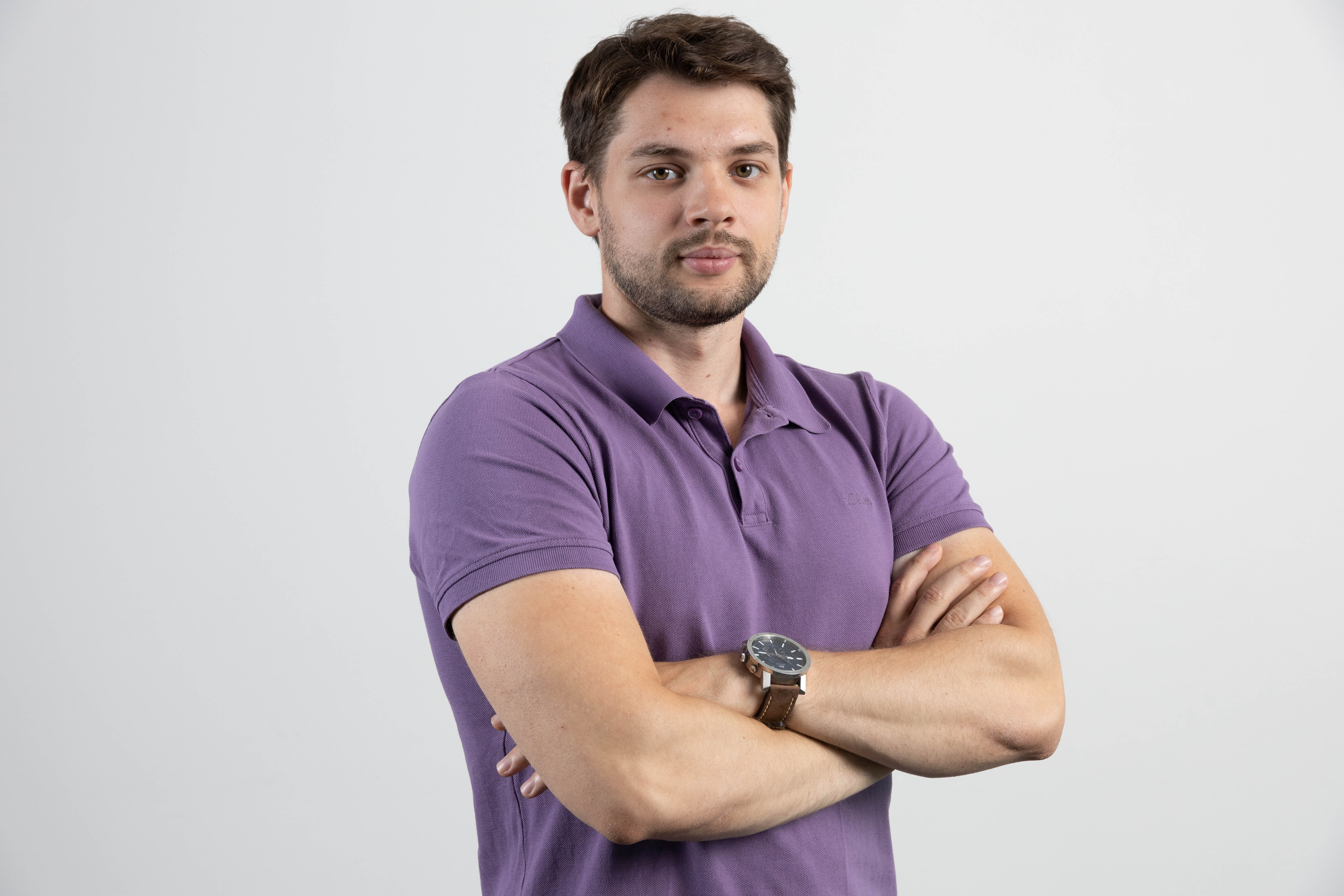 Andrea Saric is an Technical Account Manager. Enthusiastic, self-motivated, reliable, responsible and hard-working person who 'dances with ASEE family' for almost 8 years
⁃ working on Intesa Digital project on 7 different markets (including Egypt) since the beginning, currently leading mobile team as a technical account manager
⁃ most-experienced in mobile banking solutions
➡️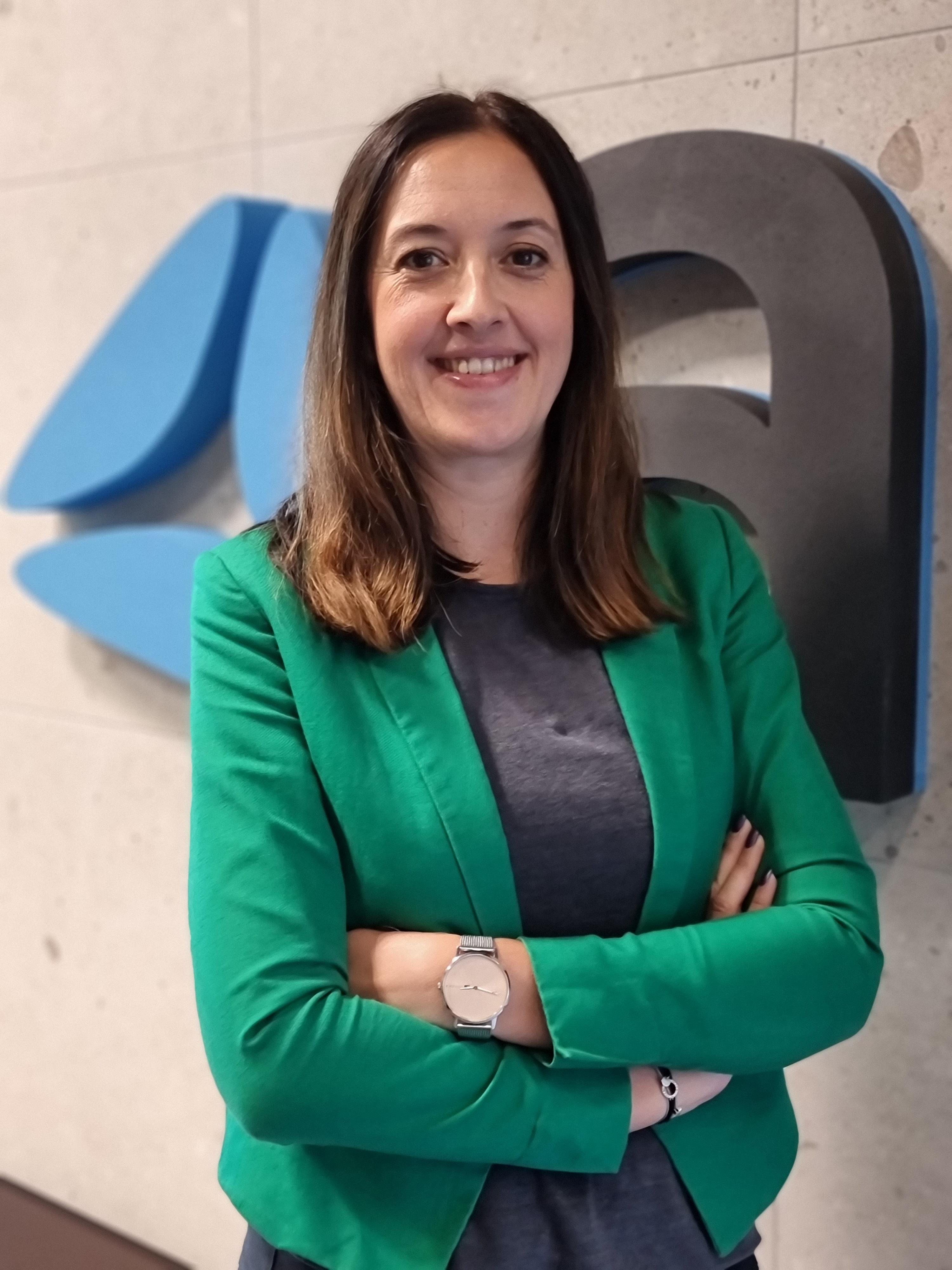 Miloš Vojvodić is a CRM consultant with 16 years of experience in the Banking industry. Currently working with great pleasure within the Things Solver team on creating solutions focused on Banking for dynamic segmentations, lead generation process, predicting CLV, recommender systems, attrition prevention as well as developing solutions for campaigning and marketing automation.
➡️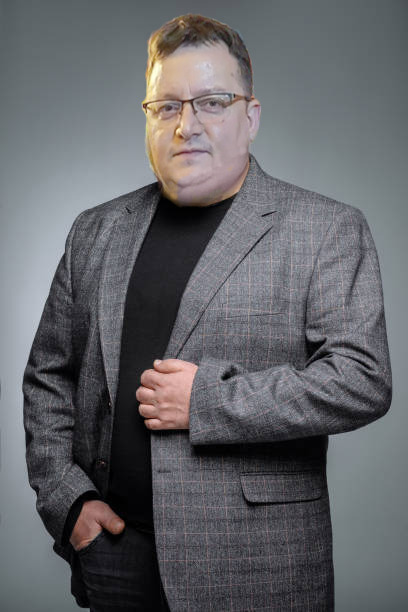 Keep reading to find out more about our topics
On May 31st
we're bringing together a community of experts from Europe and Egypt to share their experiences, insights, and knowledge.
You'll be able to listen to industry leaders, learn from their experiences, and build lasting connections with potential partners. Plus, we promise you'll have a great time!
09.00

- Registration

09.30

- Welcome speech - Ahmed Hodieb, Country Leader Payten Egypt

09.35

- Introduction - Piotr Jeleński, President of the Management Board at ASEE & Payten Group

09:45

- Keynote address: How to push digital banking innovation in an organized way, Paolo Barbesino, Ex UniCredit and Emirates NBD Groups Head of Digital
10.05 - PANEL 1: Egypt's approach to digitalization and strategic focus - Emad Shawaky (Bank Misr), Ahmed A. Mansour (Egypt Post), Mahmoud Fawzy (CIB), Hany Moussa (Efinance), Paolo Barbesino (Digital banking Expert)

10:40

- Keynote address: Digital economy, financial inclusion, and digital financial services - examples from Europe and outlook of plans by CBE for Egypt.
Maha Al Saadi, Director Compliance and Regulatory Affairs

11:00

- Rising Trends in Mobile Banking: Exploring Innovations in Digital Finance, Andrea Saric (ASEE)

11:20

- Transforming Banking in Europe: Cutting-Edge Use Cases of Digital Origination, Aleksandar Milutinović (ASEE)

11:40 - Coffee break

12:00

- How to record a non-linear customer journey, Krešimir Šuljak (ASEE), Sherif Taher (Ebank)


12:20

- Powering the Future of Banking: Exploring AI and Data Lake Use Cases, Valentina Đorđević/Miloš Vojvodić (ThingSolver)

12:40

- Unlocking the Potential of Digitalization: The Latest Trends in Content and Process Management, Damir Popović (IT Sistemi)

13:00

- Securing the Banking experience in a frictionless way: In-App Authentication, Domagoj Ciković (ASEE)
13:20

-

Keynote address -

Protecting Digital Frontiers: Insights and Strategies from Cybersecurity Experts, Alen Beganović (Ethernaut)
13:40 - Coffee Break
14:00 - Revolutionizing Digital Transactions, security, and SoftPOS, Visal Ozten (Payten)

14:20 - Super Apps and Payments Ecosystem,

Maciej Żołyński (Payten)




14:40

- BLIK-ing the Future of Payments: How a Local Method Revolutionized Transactions in Poland,

Piotr Jan Pietrzak (BLIK)

15:00 - PANEL 2: The Evolution of Payments Ecosystem in Egypt, Nashwa Kamel (e-Cards), Piotr Jan Pietrzak (BLIK), Walid Hassouna (vaIU), Hossam Ezz (Fawry),

Maciej Żołyński (Payten)




15:35

- Closing remarks,

Workshop breakout

Lunch
*

The event is free of charge for financial and payments industry professionals after receiving the confirmation e-mail from ASEE/Payten Egypt.
Check out the atmosphere from our previous Digital Touchpoint events ⬇️